Groomer Training
Groomer training and improving your skills is so important to keep up with our fast growing industry. Tools and techniques are changing all the time and it is up to us to keep up to date with this. By doing so we can offer our clients the best service possible as well as owing it to ourselves to be the best we can, in an effective and sustainable way.
Depending on your requirements I can tailor lessons to suit your needs. Click here to view the training offered.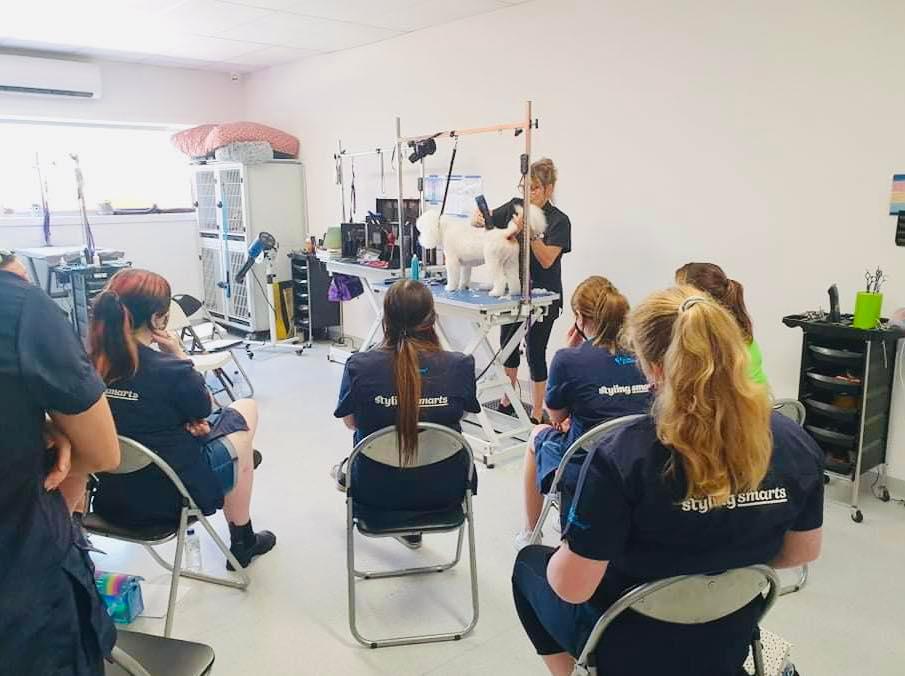 "Training under the guidance of Helen gave me the confidence I needed to run my business as well as increasing my grooming skills … Every time I see her I learn something new which has me leaving inspired and motivated."
Anna Rackyleft from A Time for Paws

Some reasons for training
For personal satisfaction and enrichment.
Confirmation of knowledge.
Keeping up to date with latest trends.
Learning new techniques.
Gaining or regaining confidence.
DO YOU WANT TO:
Learn or perfect a specific breed trim.
Gain speed without jeopardizing quality.
Set shape and balance to heads and tails on the mixed breeds.
Perfect your scissoring technique.
Get the most out of comb attachment's.
Get that competition finish.
the list is endless.
I will personalize lessons to deliver to your needs, based on your requirements and what you aim to achieve.